Some pictures from Melksham Station
---
About the Melksham Rail User Group
Formerly the Melksham Rail Development Group
Founded 1995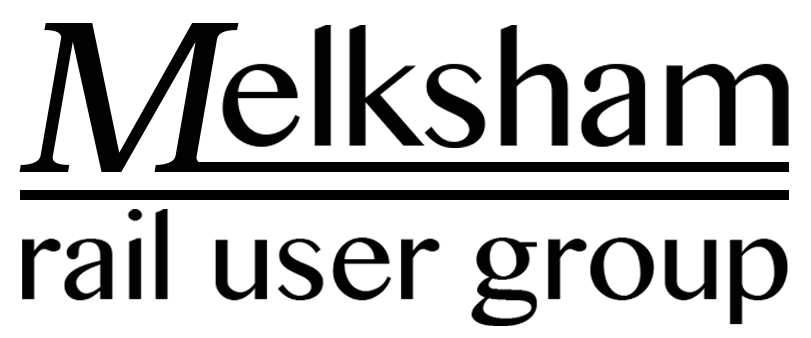 News and Upcoming ....

Wednesday 22nd May - next meeting of Melksham Rail User Group. 19:30, Town Hall, all welcome - see [here]. This will be our AGM but other issues will be covered as normal. Please come along and make your inputs heard

Tribute to class 153 trains - the single carriages which provided the vital stepping stone from no useful service to what we now have, 2013-2018 on the line, now retiring from GWR

New "Great West Way Discover" tickets launched - travel as much as you like on selected routes, two of the tickets include Melksham - great for a Staycation or for visitors to the UK who are staying with you for a while. There are now 10 different rangers and rovers that include Melksham - see [here] for a list including maps and prices.

Did you know John Money - our stalwart supporter and treasurer for many years? Care to join us on 28th April on a trip to his beloved Seaton Tramway where a memorial plaque for the work he did for them and us will be dedicated on his favourite car (No. 8), and we'll be scattering his ashes before heading home.
---
News on the line ...
Engineering works (and meeting) calendar - click on image for larger scale / detail
---
---
Forum latest new topics
* Cornwall woman gets payout after suing Great Western Railway for 'poor service'

* Senior concessions on trains

* Parson Street meeting

* The Genius that is GWR

* Station improvements as spinoffs to major golf tournaments

* Which TOCs on which rovers?

* Topics to concentrate on in the future - the rail future