Some pictures from Melksham Station
---
About the Melksham Rail User Group
Formerly the Melksham Rail Development Group
Founded 1995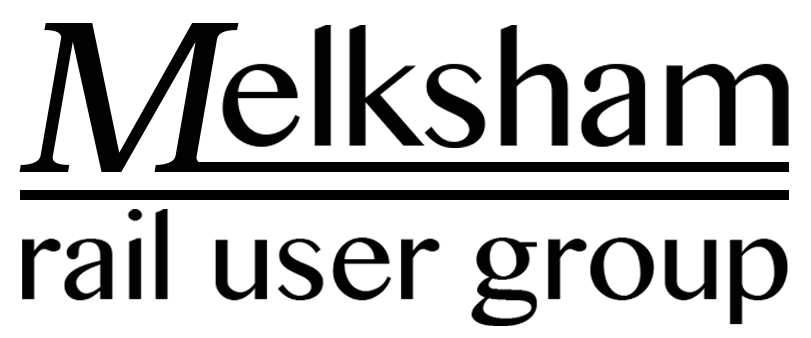 News and Upcoming ....
Melksham Summer/Autumn Timetable available in the Town Hall, Library and Tourist Information Centre. Download from www.mrug.org.uk/Summer2019brochure.pdf

Next diary date - 31st August / food and river festival. MRUG business meeting, 16th October. Social, 19th October.

Initial data (provisional) for train times from December 2019 – see [[here]]

Report on reduction of station dwell time – three specific ideas for Melksham proposed by the Melksham Rail User Group in reply to request for suggestions from Mark Hopwood on 18th July 2019 for input by 24th July 2019 - [[here]]

Report on summer 2019 promotion - carnivals, and fetes - see [[here]] (updated 28th July). Thank you to everyone who's helped - and enjoy your summer trips. Pictures from Imber on 17th August - here

Tribute to class 153 trains - the single carriages which provided the vital stepping stone from no useful service to what we now have, 2013-2018 on the line, now retiring from GWR

New "Great West Way Discover" tickets launched - travel as much as you like on selected routes, two of the tickets include Melksham - great for a Staycation or for visitors to the UK who are staying with you for a while. There are now 10 different rangers and rovers that include Melksham - see [here] for a list including maps and prices.


---
---
---