Melksham quiz
How many of these places do you recognise?
- Graham
Please look at each of these picture and select where it was taken.
Each time you take this test you'll get a selection of 15 different pictures!
Discussion! on the answers
---
About the Melksham Rail User Group
Formerly the Melksham Rail Development Group
Founded 1995
The Melksham Rail User Group supports the promotion of our public transport facilities in the town, and their further development. Please follow links on the top of this page for lots more information including timetables and fares, and please come along to our next meeting too.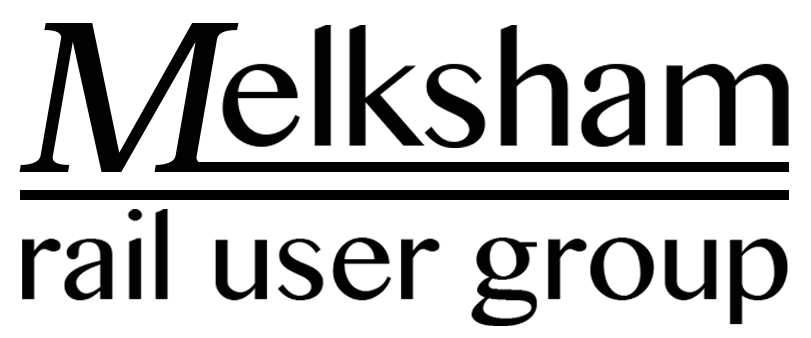 News and Upcoming ....
Saturday April 13th - Join the Great British Spring Clean at Melksham Station. Details at event page

Wednesday 22nd May - next meeting of Melksham Rail User Group. 19:30, Town Hall, all welcome - see [here]. This will be our AGM but other issues will be covered as normal. Please come along and make your inputs heard

Tribute to class 153 trains - the single carriages which provided the vital stepping stone from no useful service to what we now have, 2013-2018 on the line, now retiring from GWR

New "Great West Way Discover" tickets launched - travel as much as you like on selected routes, two of the tickets include Melksham - great for a Staycation or for visitors to the UK who are staying with you for a while. There are now 10 different rangers and rovers that include Melksham - see [here] for a list including maps and prices.

Did you know John Money - our stalwart supporter and treasurer for many years? Care to join us on 28th April on a trip to his beloved Seaton Tramway where a memorial plaque for the work he did for them and us will be dedicated on his favourite car (No. 8), and we'll be scattering his ashes before heading home.
---
News on the line ...
Engineering works (and meeting) calendar - click on image for larger scale / detail
---
---
Forum latest new topics
* It's so much faster skipping stations.

* Community Rail in Wales - status and plans

* [historic] - fatality at Melksham - call for footbridge

* bus question

* Controlled news release from Department for Transport - knew but did not tell

* Overrunning engineering - Easter Sunday 21st April 2019

* East Somerset Junction