Melksham quiz
How many of these places do you recognise?
- Graham
Please look at each of these picture and select where it was taken.
Each time you take this test you'll get a selection of 15 different pictures!
Discussion! on the answers
---
About the Melksham Rail User Group
Formerly the Melksham Rail Development Group
Founded 1995
The Melksham Rail User Group supports the promotion of our public transport facilities in the town, and their further development. Please follow links on the top of this page for lots more information including timetables and fares, and please come along to our next meeting too.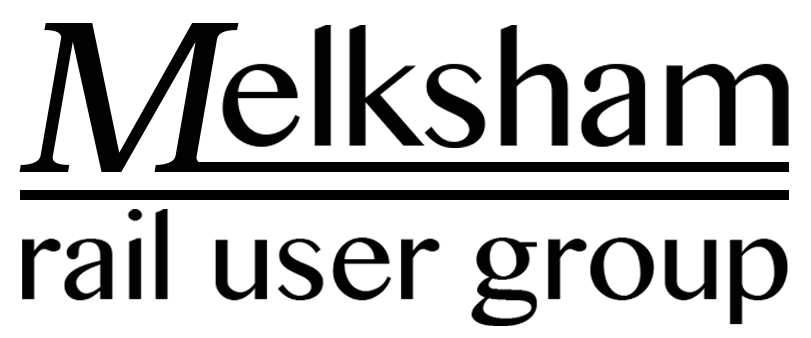 News and Upcoming ....
New: • Emergency contacts • Bus updates • Resources

Next MRUG public meeting
18th March 2020 - see [here]

Current timetables - Winter to Spring 2020
Train times
[here]
Most bus times
Faresaver
D3 Bus times to 4.4.20 -
[here]
Other bus times
Swindon's Bus Co.
Other bus times
Town Bus
Long distance coach
National Express
No changes expected in February or March
Passenger number predictions
How many passengers will be using Melksham Station in 2026 and in 2036? Neighbourhood plan input. See
((here))
for the web page or
((here))
for a printable version. Written 24.2.2020
Report on 2019 and plans for 2020
- Pick up a copy of our report at area board, council and MRUG meetings in January or email to ask for a printed copy. Also availabe for download
here
---
---
---
Forum latest new topics
* Melksham to London for free - but taking how long?

* Somerset Transport Campaigners - help needed

* Crystal ball - will coronavirus effect our travel (public and private)?

* Secret Reading Timings - Why?

* Prediction of passenger numbers - train journeys to and from Melksham Station

* Transport focus wants bad road signs

* Night Riviera