Catching your onward train
from Swindon, data sampled at 02/04/2020 11:15:52
Schedule
expected
platform
coaches
no. stops &nbsp
Operated by
train destination
1121
On time
3
9
1
GWR (1L14)
London Paddington
1128
On time
1
5
4
GWR (1G11)
Cheltenham Spa
1140
On time
4
5
6
GWR (1B11)
Swansea
1159
On time
4
5
2
GWR (1C11)
Bristol Temple Meads
1210
On time
3
5
2
GWR (1A18)
London Paddington
1219
On time
3
5
1
GWR (1L16)
London Paddington
1241
On time
4
9
6
GWR (1B13)
Swansea
1259
On time
4
5
2
GWR (1C13)
Bristol Temple Meads
1310
On time
3
9
2
GWR (1A20)
London Paddington
1314
On time
2
2
3
GWR (2M26)
Westbury
1319
On time
3
9
1
GWR (1L18)
London Paddington
1328
On time
1
-
4
GWR (1G15)
Cheltenham Spa
1340
On time
4
9
6
GWR (1B15)
Swansea
1359
On time
4
9
2
GWR (1C15)
Bristol Temple Meads
1410
On time
3
-
2
GWR (1A22)
London Paddington
1419
On time
3
5
1
GWR (1L20)
London Paddington
1441
On time
4
-
6
GWR (1B17)
Swansea
1459
On time
4
-
2
GWR (1C17)
Bristol Temple Meads
1510
On time
3
-
2
GWR (1A24)
London Paddington
1514
On time
2
-
3
GWR (2M28)
Westbury
---
About our onward trains page
Trains from Melksham run though the day and into the early evening to Chippenham and Swindon, and to Trowbridge and Westbury. Where you can change for a wide variety of other destinations. But which platform will your connection be leaving from, what destination do you need to look out for, and will your train be running on time?

This page provides you with departures from Melksham, and also connections at some of the major interchange stations that you may find yourself at - arrive at Bristol Temple Meads and look for your onward train to Lawrence Hill, for examples - is the next Bristol Parkway train calling there, or do you need to find a train for Severn Beach or perhaps for Avonmouth? And which platform will it be leaving from ...?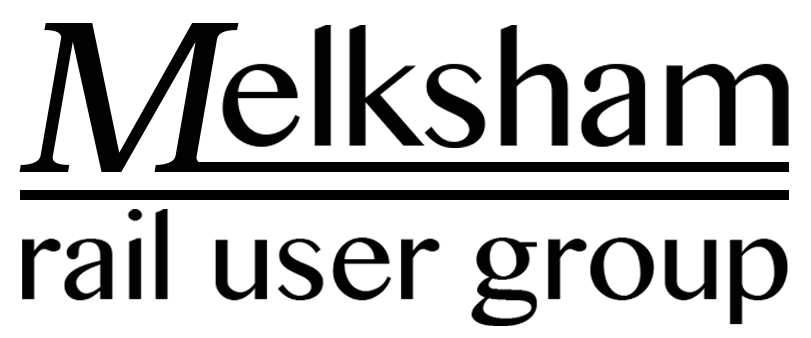 News and Upcoming ....
Melksham Public Transport - Coronavirus
Public transport timetables and advise - ((here))

CoronaVirus - Our meeting on 18th March 2020, was cancelled due to the COVID-19 virus situation. We will circulate a newsletter at the end of March.


New: •
Emergency contacts
•
Bus updates
•
Resources
Current timetables - Winter to Spring 2020
See
Coronavirus page
for current services; all timetables have changed and the speed and shape of their return to normallity would be pure guesswork.
Passenger number predictions
How many passengers will be using Melksham Station in 2026 and in 2036? Neighbourhood plan input. See
((here))
for the web page or
((here))
for a printable version. Written 24.2.2020
Report on 2019 and plans for 2020
- Pick up a copy of our report at area board or council meetings or email to ask for a printed copy. Also available for download
here
---
---
---
Forum latest new topics
* MOVED: Visitors to London - attractions at the stations [DotD 2.4.2020]

* Visitors to London - attractions at the stations [DotD 2.4.2020]

* Long distance coaches - only limited National Express running at present

* Customer service, 1950s style

* New bridge for Pilning by the Autumn

* What can a stations friends group do during lockdown?

* March 2020 statistics - calls at Melksham station